There aren't many bass players who had been a soloist for decades before they started to play the bass. This experience adds a tremendous value to Michaels ability to understand, to follow and to support a singer or any melody player.
Michael Gustorff Is fluent on the bass guitar. His favorite one is the fretless bass. He plays with diverse ensembles, from singers and singer-songwriters to jazz and jazz-influenced pop bands, such as Rudi Rhodes Bob Dylan and Rio Reiser projects, Three Of Live, TwoBassN'Vox with singer Uli Wewelsiep and double bass player Haro Eller, Andre Enthöfers Soundscapes, Bernard Brogue, Tamara Maria, Alex van der Horst….In addition he regularly joins different big bands.
Upcoming Performances:
2017
17-12: Culucu, Kleve, Bob Dylan Project
2018
13-01: Almathea-Theater Paderborn, Bob Dylan Project
14-01: Walhalla, Hardewijk, with Three Of Live
19-01: Arnhem, Workshop Improvisation for String Teachers, Guest Teacher: Jasper LeClercq
20-01: Das Kleine Landcafe, Kerpen, Bob Dylan Project
27-01: Bandfabrik, Wuppertal, Rio Reiser Project (Quartet)
Videos:
with Rudi Rhodes Rio Reiser Project

with TwoBassN'Vox

with Three Of Live

with Andre Enthöfers Soundscapes
For more videos check Andre Enthöfers Soundscapes on youtube.
Equipment:
Michael Gustorff is powered by:
Paul's Bass Matters (bassmatters.nl)
Schertler (www.schertler.com)
Thank you Paul and Stephan for your fantastic support!!!
Michael plays:
Basses: Fender JB4 Fretless (custom made) & Fender JB4
Pick Ups: Aero 3
Strings: Dunlop Super Bright
Amps: Schertler Bass Fidelity
Pre-Amps: Schertler Yellow Single, Aguilar Tone Hammer
Photo Gallery:
Michael Gustorff with TwoBassN'Vox, photo by Karl-Heinz Krauskopf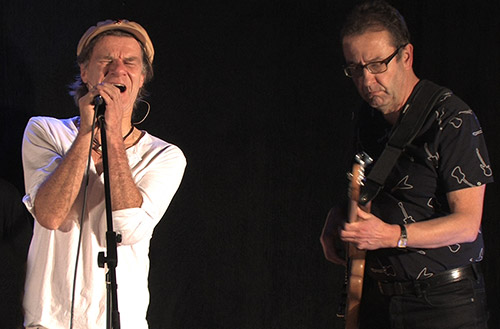 Michael Gustorff Duo with Rudi Rhode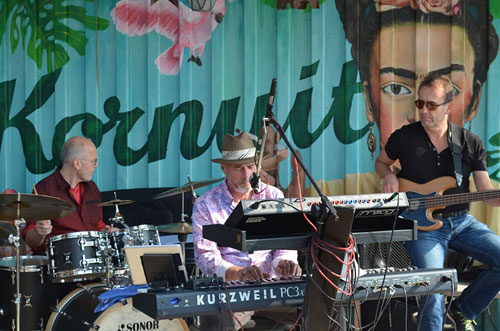 Michael Gustorff Duo with Three Of Live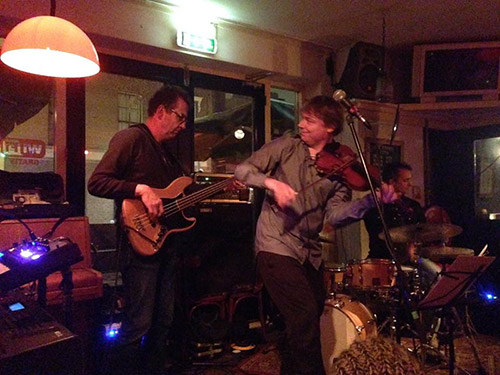 Michael Gustorff with Jasper LeClercq – vln, Florian Hoefnagels – drs, Clemens Horn – keys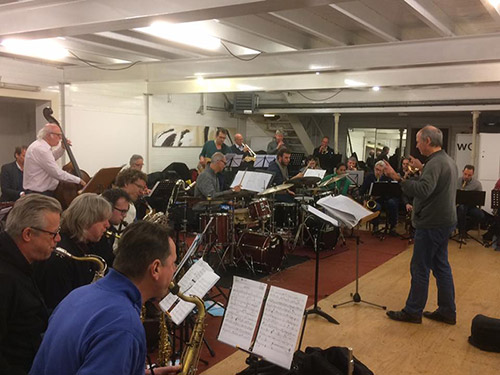 Michael Gustorff with Jerry van Rooyen 2 Big Bands Project, Guus Tangelder Big Band and Klarendaals Jazz Orchestra
Michael Gustorff with Saskia Laroo
Michael Gustorff with Hartog Eysman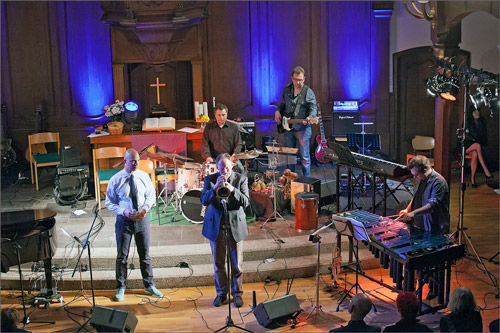 Michael Gustorff with Marvin Becker and Martin Zobel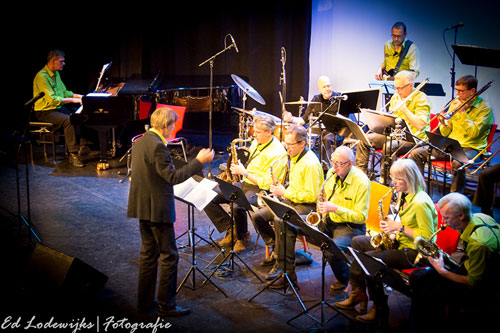 Michael Gustorff with Big Bounce Band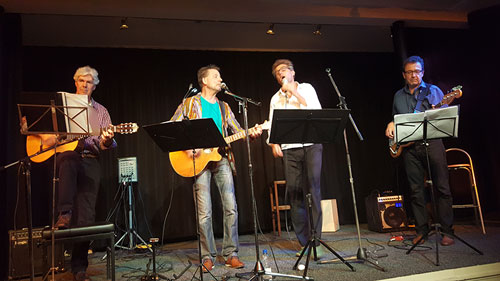 Michael Gustorff with Alex van der Horst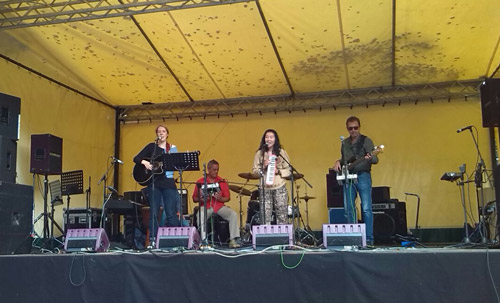 Michael Gustorff with Chelsea Hotel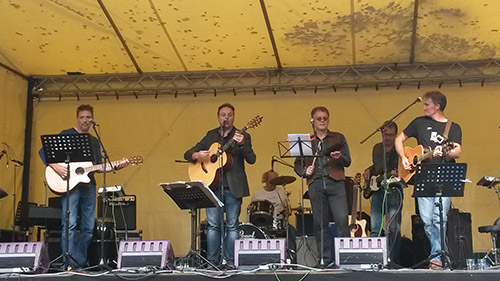 Michael Gustorff with Creedence Clearwater Revival Project
Michael Gustorff with Haro Eller 1
Michael Gustorff with Haro Eller 2
Michael Gustorff with Haro Eller 3