There aren't many bass players who had been a soloist for decades before they started to play the bass. This experience adds a tremendous value to Michaels ability to understand, to follow and to support a singer or any melody player.
Michael Gustorff Is fluent on the bass guitar. His favorite one is the fretless bass. He plays/played with diverse ensembles, from singers and singer-songwriters to jazz and jazz-influenced pop bands, such as Rudi Rhodes Bob Dylan and Rio Reiser projects, Three Of Live, TwoBassN'Vox with singer Uli Wewelsiep and double bass player Haro Eller, Bernard Brogue Band, Andre Enthöfers Soundscapes, European Danzon Orchestra …. In addition he regularly joins different big bands.
With his own project The Gust GrooveJam, Michael Gustorff plays original music with beautiful harmonies and grooves. Check it out!
Videos:

The Gust GrooveJam - with Jasper LeClercq, vln, Angelo Verploegen, trp, Clemens Horn, keys and André Groen, drs

The Gust GrooveJam - Special Edition with Rocco Romano, guit, Clemens Horn, keys and René Creemers, drs

The Gust GrooveJam - Open Source Open Doors – Full Version

The Gust GrooveJam, with Rocco Romano, guitar, Max Hering, drums and guest soloist Jerome Hol, guitar

The Gust GrooveJam with Rocco Romano, guit. and Max Hering, drs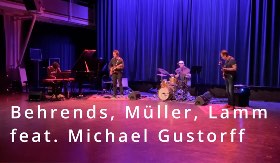 with Banda Basta - The Corona Live Stream Concert

with Bob Dylan Project

with TwoBassN'Vox

with Rio Reiser Project

with Three Of Live

with Bernard Broque, live at Hedon, Zwolle

with Andre Enthöfers Soundscapes
Equipment:
Michael Gustorff is powered by:
Paul's Bass Matters (bassmatters.nl)
Schertler (www.schertler.com)
Bas Wierink (www.bastaguitars.com)
Thank you Paul, Stephan and Bas for your wonderful support!!!
Michael plays:
Basses: PBM 2021 El Loco
Fender JB4 Fretless (custom made)
Fender JB4 modified to JP bass
Pick Ups: Aero 3
Strings: Dunlop Super Bright
Amps: Schertler Bass Fidelity
Pre-Amps: Schertler Yellow Single, Aguilar Tone Hammer
Photo Gallery: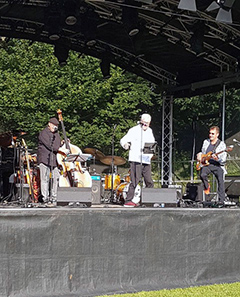 with TwoBassN'Vox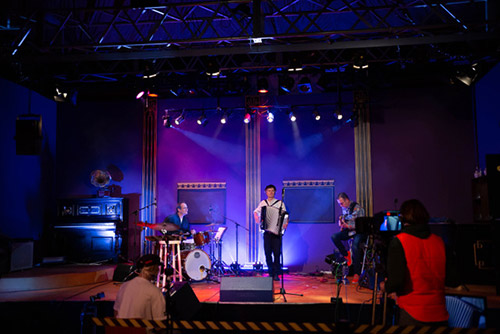 with Banda Basta - the corona live stream concert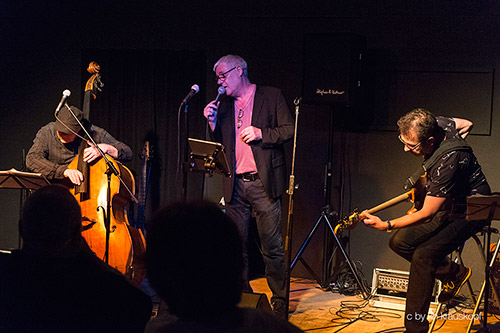 with TwoBassN'Vox, photo by Karl-Heinz Krauskopf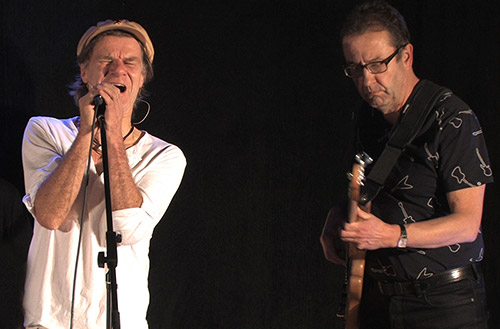 Duo with Rudi Rhode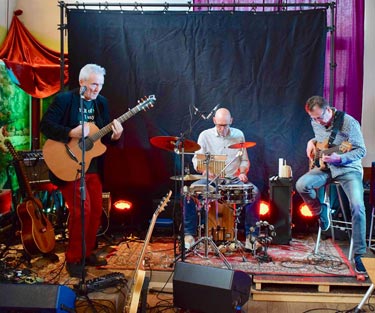 with Bernard Brogue Band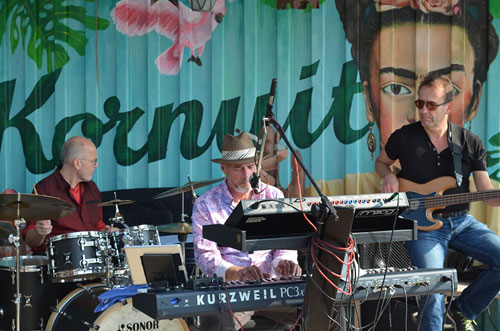 with Three Of Live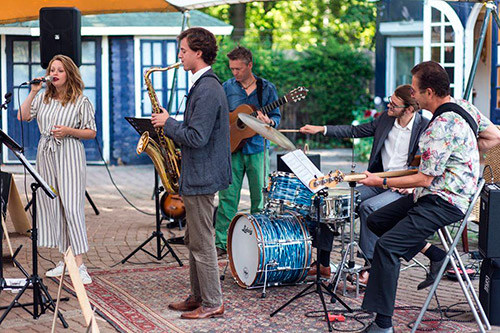 with Getz/Gilberto Project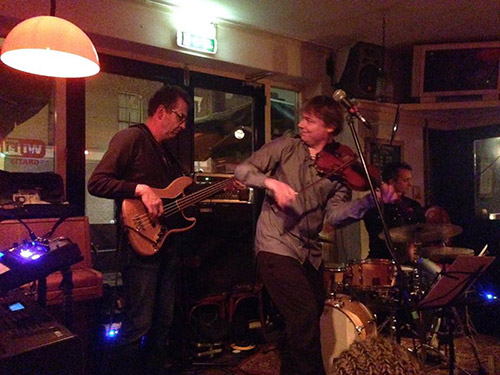 with Jasper LeClercq – vln, Florian Hoefnagels – drs, Clemens Horn – keys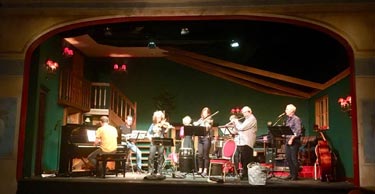 with European Danzon Orchestra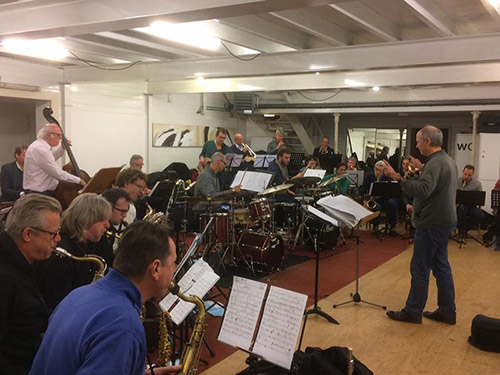 with Jerry van Rooyen 2 Big Bands Project, Guus Tangelder Big Band and Klarendaals Jazz Orchestra
with Saskia Laroo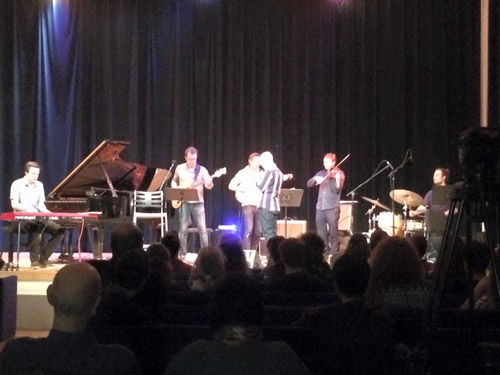 with Hartog Eysman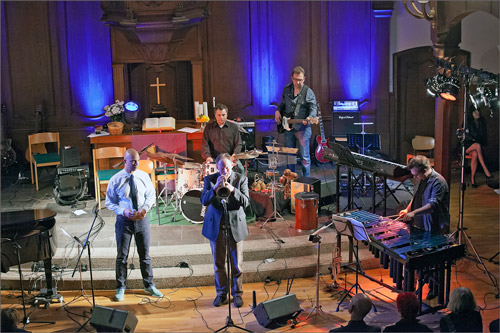 with Marvin Becker and Martin Zobel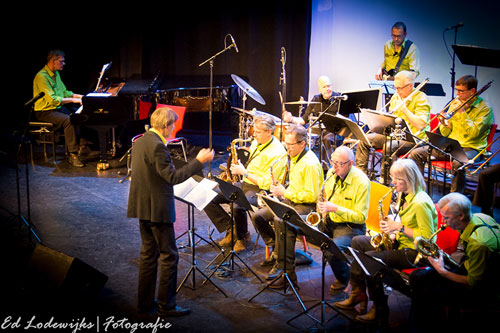 with Big Bounce Band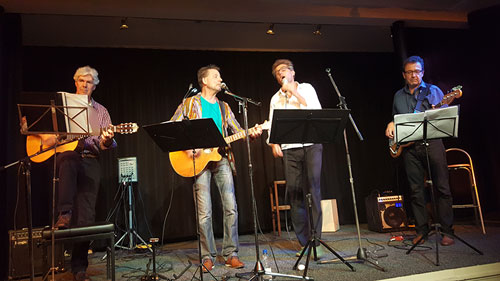 with Alex van der Horst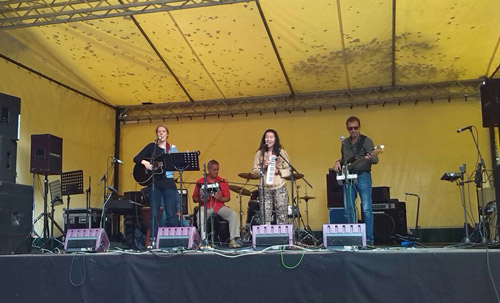 with Chelsea Hotel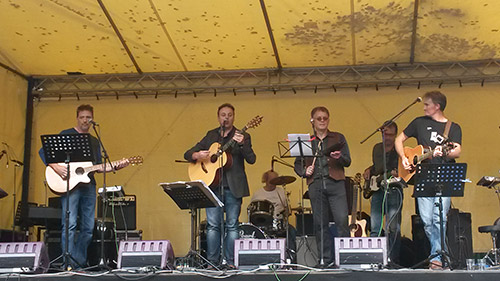 with Creedence Clearwater Revival Project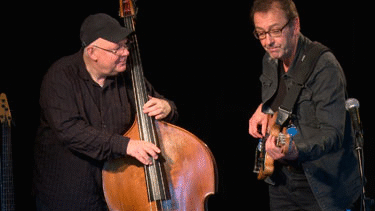 with Haro Eller 1–3, photo by Uwe Schorn